Law Enforcement Chaplaincy-Sacramento
Church Description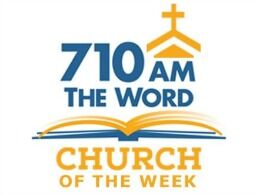 MINISTRY OF THE WEEK
May 20-26
Law Enforcement Chaplaincy-Sacramento
Listen to KFIA's Pastor to Pastor Interview on Wednesday, Saturday and Sunday at 3PM:
Chaplain Mindi Russell shares about the month of May being Law Enforcement Memorial Month and how our community can love and serve the families of the men and women in law enforcement that have been killed as they served and protected our communities. She also talked about the National Memorial for Law Enforcement in Washington DC on May 12-16, where law enforcement from all over our nation gathered to honor the 30,000 Fallen Officers that were killed in the line of duty. And Chaplain Mindi also touched on how the Law Enforcement Chaplaincy-Sacramento, a local nonprofit, serves our communities, schools, first responders and their families.
Hear a special message on "Every Day Miracles" from Chaplain Mindi on Saturday and Sunday at 3:30PM.
To find information about local Law Enforcement Memorial events and about Law Enforcement Chaplaincy-Sacramento and all they do for our community, first responders and their families, please visit, https://www.sacchaplains.com/.
"Like Us" on Facebook to connect with this ministry and thank them for their service to our region!
To listen to Pastor to Pastor archive podcasts, click HERE.
To nominate your church for KFIA's "Church of the Week", contact Ann Meyer, Director of Ministry, [email protected] or ...