4 Ways to Make Sure Your Summer Isn't a Waste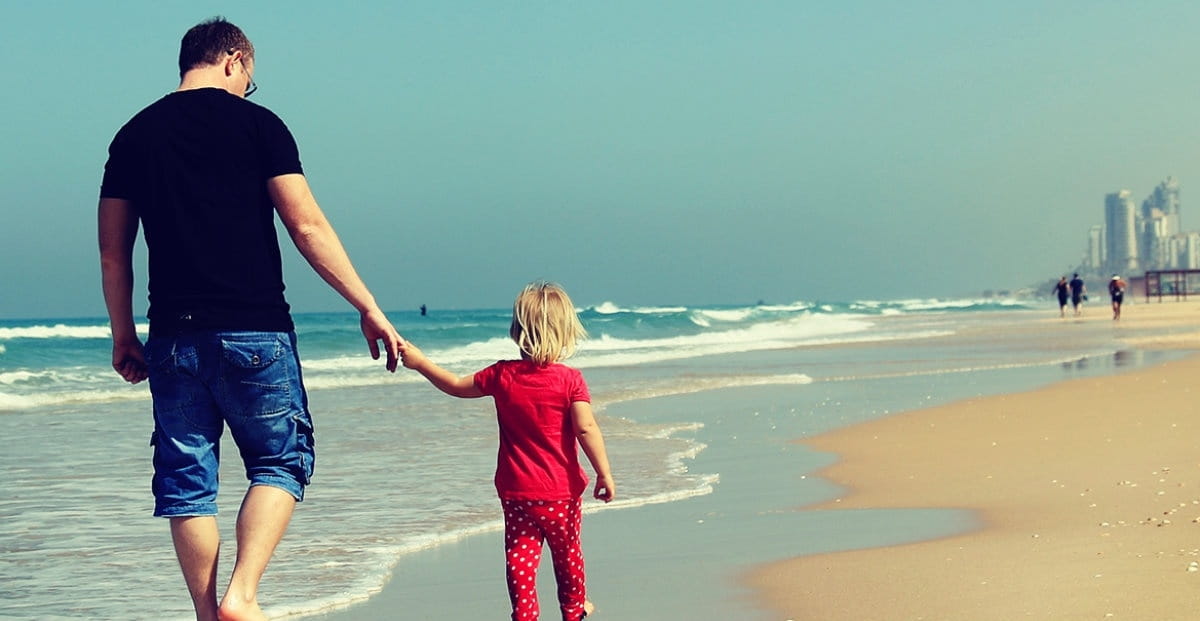 By Meg Bucher, Crosswalk.com
The sight of my daughters in their pajamas long after lunchtime sends my pulse into a panic. They've earned a moment to embrace their inner sloth after another stellar school year, but I prefer to make sure every minute of sunshine is accurately accounted for. My quest for a healthy mix of downtime and activity-time has unearthed some secrets to savoring summer. 
1. Breathe. 
Limit summer sign-ups, considering each one's purpose, time commitment, and educational value. Pray over your plans. Take time, above all, to take a deep breath. 
The seasons' change puts God's power on display. We often ask God, "Why," but do we look around enough see the evidence of His presence? 
"You have arranged the earth, set all its boundaries; You are the Architect of the seasons: summer and winter." (Psalm 74:17) 
God created this season with reason and boundaries. While the world seems to be sinking slowly into sorrowful tragedies, it's important to slow down and digest the scope of God's secure sovereignty. 
Witness the sunrise this summer. In the densely quiet hours of extended dawn, His presence is palpable. The sun hugs the horizon as it scrolls steadily to signal the start of another day. Take a deep breath in that pocket of space. 
Parent Tip: If the kids aren't begging to be a part of it, and it's not needed for child-care purposes, take it off the summer sign-up list. 
2. Grow. 
It's tempting to jump into the pool of social media comparison, and even easier to let feelings of jealousy over a gander at another's summer gathering sprout bitter seeds of dissatisfaction with our surrounding circumstances. 
"Each person should remain in the situation they were in when God called them." (1 Corinthians 7:20)
"Bloom where you're planted…"
Plant a seed this summer. There is grand purpose in where we are placed, and much to glean by caring for God's creations. Surviving seeds reassure my soul that I'm in good hands… His hands. I revel in the majesty of those giant, summer sunflowers and marvel over the magic of fresh veggies growing in my backyard!
Parent Tip: If you have the time, grow veggies. Kids love to help take care of and eat the finished product. Short on time? Try some potted tomatoes, or sunflower seeds. There's nothing quite like watching a kid plant a tiny seed that becomes taller than they are! Remind them that we as parents, and God as their Father, are just as amazed in their growth. 
3. Read. 
Set aside some of summer's extra seconds to flip through His book. A simple way to stretch the day is to begin it with intention to hear His agenda. It's so easy to skip over and into the day when the birds are chirping and life is already in motion under the bright summer sun. Arise a little earlier, find a quiet corner, and pray a simple prayer: 
"Father, thank you for another morning. Bless my eyes and my mind to receive the wisdom in Your words. Amen."
It starts that simply. Like a stretch and a yawn in the morning, and the crack of the greatest book ever compiled. Rather than rush into the day's chores and checklists, sit still with the Creator of all. 
God made our thirst for knowledge insatiable, and our curiosity unquenchable. Embrace the way we're designed to imagine, speculate, and solve by reading books about the things that strike your curious chord. Make a point to purge through some pages under a shady tree or on a sun-filled porch this summer. 
Parent Perk: Summer reading programs at the local library are amazing resources for urging kids to get reading. Vacation Bible School is another fantastic resource to water the seeds of the Word in your littles. 
4. Adventure.
In order to tweet about life, a little living is required. 
"As soon as they put forth leaves, you see it and know for yourselves that summer is now near." (Luke 21:30)
Summer provides opportunities to bond with the people God's placed around you... Local festivals and 5K's, summer camps and concerts… bike rides to friend's houses, ballparks, and playgrounds. Park systems burst with trails to be walked and channels to paddle. Embrace every moment. Go "see it." 
Christ conquered the cross to allow us a life full of adventures within the reflection of God's great love. Jesus was constantly on the move to see people and visit places where He witnessed the Word and performed miracles. I imagine those that were privy to witness Him were glad they choose to get up and go that day. Scenes of adventure lie within the will to move. 
Parent Tip: Commit a weekly adventure to the calendar. My kids cherish the simplicity of looking for beach glass and heart-shaped rocks on the lake's shore. Look for your adventure right where you are. 
Megs is a stay-at-home mom and blogger at http://sunnyand80.org, where she writes about everyday life within the love of Christ. 
Publication date: June 16, 2016
Meg writes about everyday life within the love of Christ as an author, freelance writer, and blogger at Sunny&80. Her first book, "Friends with Everyone," is available on amazon.com. She earned a Marketing/PR degree from Ashland University but stepped out of the business world to stay at home and raise her two daughters. Besides writing, she leads a Bible Study for Women and serves as a Youth Ministry leader in her community. She lives in Northern Ohio with her husband, Jim, and two daughters.